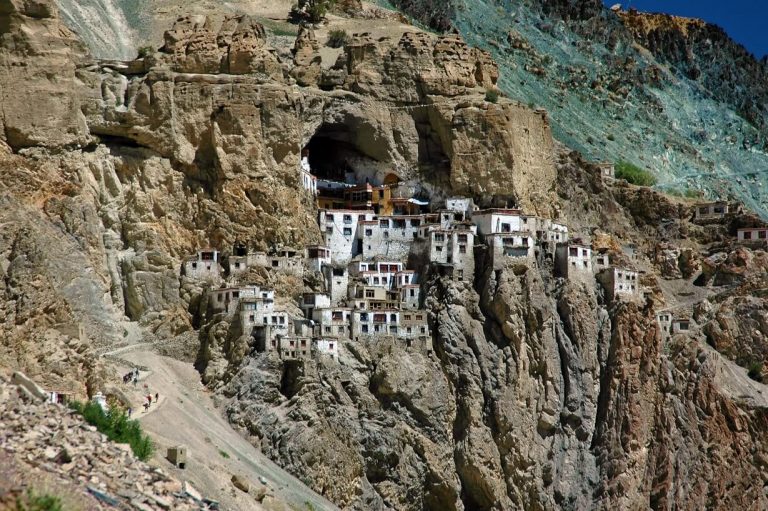 The Phugtal Monastery is a Buddhist monastery located in the Ladakh region of the northern Indian state of Jammu and Kashmir. This monastery was constructed inside a natural cave, and is considered to be one of the most isolated monasteries...
The site was unearthed at 14,000 feet above sea level — on the way to Sasar La which leads to the Karakoram Pass. It suggests that humans camped in the area 10,500 years ago. As investigations revealed repeated human activity...
India is home to some of the most magnificent structures in the world. Places like Taj Mahal, Chittorgarh, Jaisalmer Fort, The Golden Temple, mesmerizes one with its splendour. However, in its basket of historical treasures,there are many stunning and awe-inspiring structures...