The Bagnath Temple is an ancient Hindu shrine situated in the Bageshwar city in the state of Uttrakhand at the confluence of Sarayu and Gomati rivers dedicated to Lord Shiva. Shiva is the "destroyer of evil and the transformer" within the Trimurti (The Hindu Trinity – Shiva, Brahma and Vishnu).
Shiva and Shakti are indistinguishable. They are one. They are the universe. Shiva isn't masculine. Shakti isn't feminine. At the core of their mutual penetration, the supreme consciousness opens.

– Daniel Odier
THE HISTORY
Bagnath Temple has an interesting history behind as according to the Hindu legend, Rishi Markandeya worshipped Lord Shiva here later on Lord Shiva blessed Rishi Markandeya by visiting here in the form of a Tiger and Mother Parvati As Cow.
About Rishi Markandeya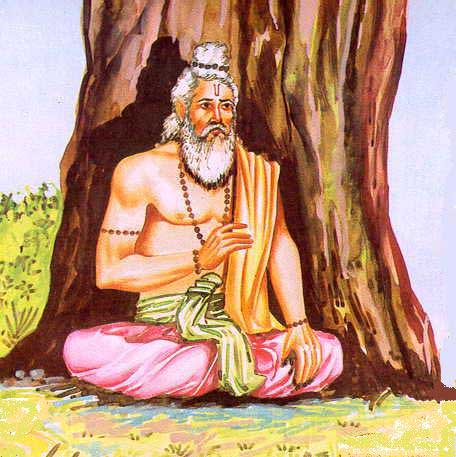 Rishi Markandeya Celebrated himself as a devotee of Lord Shiva and Vishnu as per various mentions in the number of stories from the Puranas (it is a vast genre of Indian literature about a wide range of topics, particularly myths, legends and other traditional lore), Mahabharata And Bhagavata Purana.
Some Reports claimed that this temple built in 7th century. The Story behind is the Behest Of Lord Brahma, Rishi Vashisht, Bringing river Sarayu to this holy place where Rishi Markandeya was doing Tapasya (Penance) which couldn't be disturbed, As rivery goes by, Lord Markanmdeya appealed to Lord Shiva about it and wants solution from him therefore immediately Lord Shiva and Mother Parvathi revealed on earth in the form of Tiger and Cow, With loud roars of Tiger and cow screams make the Rishi Vashsisht Run from there and save the cow from tiger's clutches. Therefore at the place of two river i.e. Sarayu and her sister gomati's junction, The Bagnath Temple Emerged.
Also read: Top 10 Sun Temples in India
ABOUT TEMPLE
The Bagnath Temple attracts thousands of Shiva Devotees every month and especially on the day of "Shivratri". There are various group of shrine at bageshwar are dedicated to Hindu Deities namely, Lord Bhairav, Dattatrey Maharaj, Ganga Maiya, Lord Hanuman, Goddess Durga, Goddess Kalika, Thingal Bhairav, Panchnam Junakhara and Vaneswar.
HOW TO REACH THE BAGNATH TEMPLE
Nearest Airport: Dehradun, Uttrakhand, India.
Nearest Railway Station: Kathgodam town
By Road: Bageshwar is connected by motorable roads with major destinations of Garhwal and Kumaon region of Uttarakhand state.