Google Pay the search giant's digital transactions company in India is planning to launch gold investment plans for its user. Even though this feature was not announced formally as yet, an updated clause in the company's terms and conditions page has informed users about Google's plans.
Google Pay Gold Services will enable users to buy, sale and invest Gold using their app and this is possible through Google's partnership with MMTC-PAMP.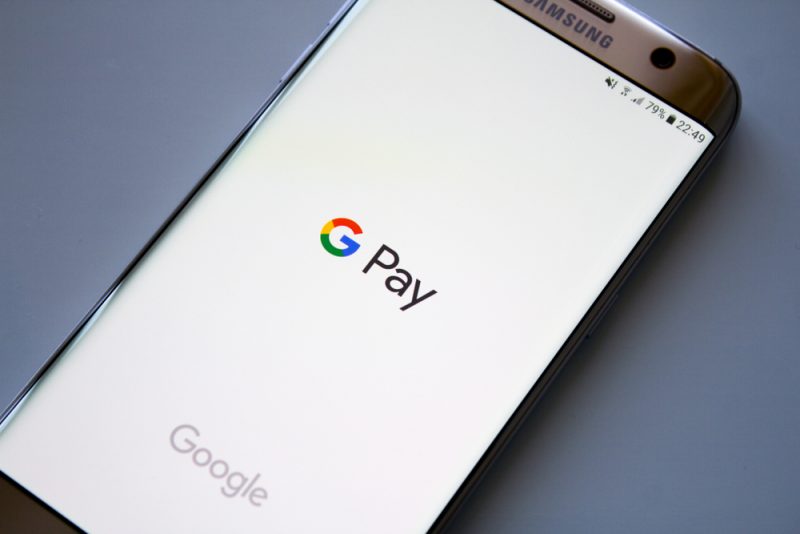 The New Delhi based MMTC-PAMP India Pvt Ltd is a joint venture between Switzerland based bullion brand PAMP SA and MMTC, a government of India undertaking. It is a recognized and reputable metal and mining service provider.
Google Pay would help users to make investments through this company and will not hold any liability to its users with respect to their gold account plan.
Setting Up of Gold Account
The users will be able to set up their account by means of two-factor authentication. Users would have to comply with the registration process and also fulfill the KYC requirements as mandated by applicable laws.
In addition, users should also provide their copy of PAN card for cumulative lifetime purchases or if they initiate transfers of Rs.50,000 and more. You should also specify a nominee at the time of setting up your account.
Google Pay's Move to Strengthen Competition
With this new move, Google Pay is pitted to compete with the likes of Paytm and PhonePe. While Paytm launched its Digital Gold Service in 2017 which enabled its users to buy gold online and also get it delivered in the form of minted coins at their doorstep.
PhonePe also followed suit and forged a partnership with SafeGold to buy and sell certified 24 karat gold through the app. According to reports PhonePe claimed to have witnessed a 400% spike in transactions in digital gold within the first five months of its launch, with a sale total of 250kgs of gold.
Paytm has also reported huge volumes of gold being sold through its platform as well. In August, the company reported having cornered more than 70% of the digital gold market in the country.
Now, Google Play has initiated gold trading and hopes to ramp up the competition to a new level. Instead of having to buy gold in a physical form, this tool can be used as an avenue for investment without any hassles.
How Users Can Benefit?
Once you activate your gold account in Google Pay, you can purchase gold units at the current market price. The account balance will reflect the current market price and you can redeem this as cash or physical gold. As Google begins its foray into the wealth management domain, users can stand to benefit making smart investments through a single interface.
The Story of Gpay
On 22 March 2018, Google finally launched its global rollout of its all-new Gpay or Google Pay App. This mobile payment system has replaced the erstwhile Android Pay app on Google's Android platform and is available to users across the world.
What is Google Pay?
Google pay is a digital wallet powered by Google. This app allows you to link your bank account and load your account with money just like an online casino, that can then be used to make payments online or at partner locations.
It does not reveal your information and protects your data with a world-class security system that helps detect fraud and prevents hacking. Safeguard your account with a screen lock or fingerprint.
History
Originally launched as Android Pay, the service was released by Google in 2015 across the world and was a successor to its payment wallet system called Google Wallet which was released in 2011.
During the launch, the service was compatible with 70% of Android devices and was accepted at over 700,000 merchants.
In 2016, Google also began to develop a mobile app called Hands Free. This system aimed to make payments by giving initials to the cashier who verifies their identity with a photo uploaded to the system. The customer's phone will only authorize payment if its geographic location system indicates it is near a participating store.
The India Connect
The Indian market did not have Android Pay, but it has a similar UPI-based system called Tez which was introduced in 2017. However, Tez was rebranded as Google Pay in August 2018.
Google rebranded its payment application at its fourth edition of Google for India event. Google is looking forward to expanding its reach and has also announced its partnership with private banks to enable instant disbursal of pre-approved loans to the user's bank account through Google Pay.
Google is making Gpay even more accessible by expanding the places where users can pay to merchants online or in-store.
Tez was previously used across 3 lakh cities and villages in India with over 22 million active users. Since the launch of Tez, the monthly BHIM UPI transactions have soared. With its all-new avatar at Google Pay, it is gaining more traction and added more features.
Rewards in the Form of Scratch Cards

With Google Pay, you can earn rewards and scratch cards as you use the app. If you win rewards you straightly get a credit in your bank account. So, there is no need to hunt for coupon codes as the rewards come searching for you.
The Internet Giant Google is all set strategically with its foray into the Indian market. To take mobile payments to the next level, it will extend its reach beyond Tez. Google also plans to unify Google Payment offerings globally with a whole lot of value-add features.