The enigmatic Kailasa Temple at the Ellora Caves in Maharashtra, India has fascinated researchers and tourists for centuries. It is a breathtaking construction that points out that thousands of years ago, ancient cultures were far more advanced than what mainstream...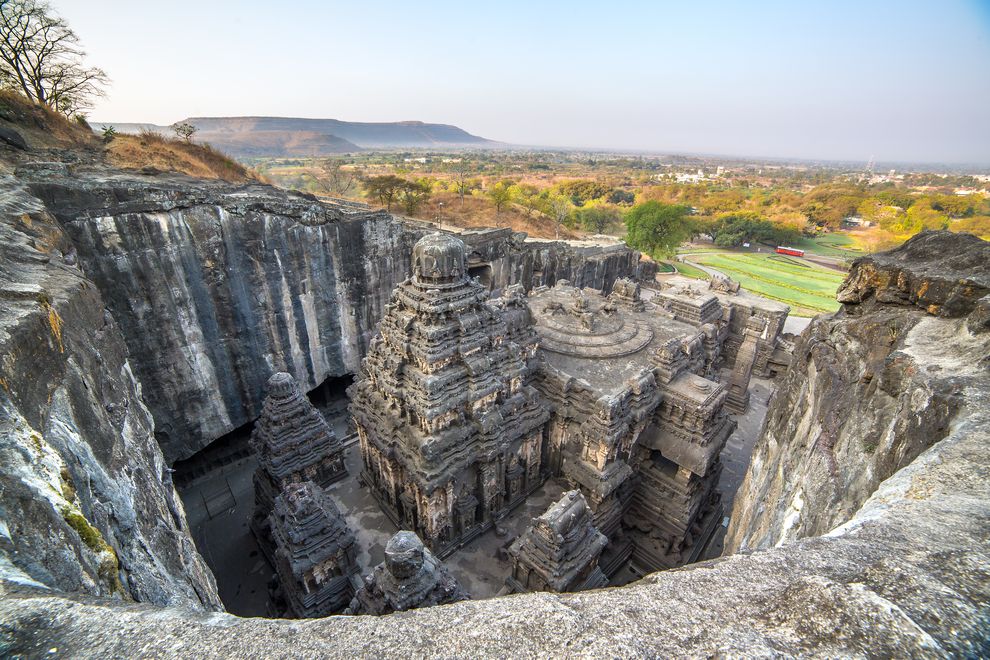 The temple itself was built out of a single rock, 164 feet deep, 109 feet wide, and 98 feet high, making it ONE of the BIGGEST MONOLITHIC structures on the planet, carved out of a single rock.
The Ellora Caves are an impressive complex of Buddhist, Hindu and Jain cave temples built between the 6th and 10th centuries AD near the ancient Indian village of Ellora in the Indian state of Maharashtra.